Best Playtech Games
Playtech's most popular games are definitely their slots. They have a large selection of over 100 online slot games. All Playtech games are accessible via desktop, mobile, and tablet devices. Here's are Playtech's best games available right now:
Playtech's Age of the Gods Series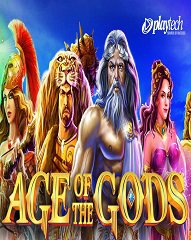 This fantastic series is at the center of a wealth of slot games available on Playtech games. The Age of the Gods series rivals the previously developed Marvel slots, but with a wealth of new graphics and bonuses. All Playtech games in this series are based on Greek mythology, which characters such as Hercules, Athena, Zeus, and Poseidon making an appearance. These Playtech games come equipped with high-quality graphics and bonuses which encourage big wins. All slot games provide a progressive jackpot network which means that each time you play you're set to win more and more. Some of the slot games available in this series include Age of the Gods: Ruler of the Seas slot, Age of the Gods: Ruler of Olympus slot, and Age of the Gods: Goddess of Wisdom slot.
All slots in this series feature a five-reel, 20 pay line software with a 200 x stake prize. Each slot incorporates 4 free spins based on each God with random multipliers up to 5x at different stages of the game. To top that off, these Playtech games even feature 5 free wilds on each free spin and stacked wilds. If you're looking to make stacks of money, the Age of Gods series is where you need to go.
Playtech's Kingdoms Rise slot Series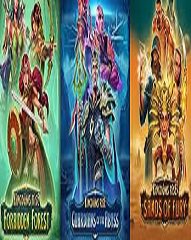 The introduction of the Playtech series the Kingdoms Rise brought much hype to the site. The Playtech games available in this series are all linked together, which means that tokens collected in one game can be spent in another. You can spend the tokens on bonus features across the Kingdom Rise games to enhance your gaming experience. This is rather unique in the online casino gaming world, making it extremely popular. To top that off, you can expect a fantastic visual experience and frequent bonuses for you to win big! Some of the Playtech games available in this series are as follows:
Kingdom Rise: Guardians of the Abyss slot: This exciting slot game comes equipped with five reels, 25 pay lines, and wins of 7,500 x stake. You can expect eye-opening visuals and big wins in this game.
Kingdom Rise: Forbidden Forest slot: This slot game features five reels and 576 ways to win. Additionally, you're set to win 11,520 x stake which is one of the largest jackpots across the casino gaming world here at Playtech games!
Kingdom Rise: Sands of Fury slot: Although this is one of the smaller Playtech games in this series, you can still expect to make big money with this five-reel game due to its 250 x stake wins.
Playtech's Branded slots
Amongst the fantastic gaming series that Playtech has to offer, they also provide a large variety of slot games based on television shows and movies. You can expect to see slot games featuring characters from American Dad!, The Matrix, Top Gun, and The Mask of Zorro. This makes the whole gaming experience more exciting with the incorporation of the excellent source material. If you're looking for a great branded slot game featuring your favorite movies and televisions, Playtech games is the place to go!