The Best Casino Software Developers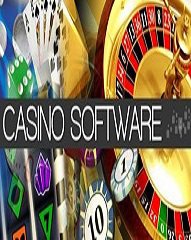 With so many different developers out there trying to get your attention, it can be hard to choose where to play next. Here are some of the best developers out there today.
Each of these casino software developers brings something different to the table. If you are interested in one, see if you can find a casino that offers a welcome bonus, which enables you to try them for free.
Microgaming
Microgaming is a very well-known development company that is responsible for one of the most famous progressive jackpots games. Mega Moolah is famous all around the world for its potential to grant players a simple life-changing amount of cash. It's no exaggeration to say you could
win millions from playing
this game. If you haven't played a progressive slots game before, give Mega Moolah a chance and see what the fuss is all about.
Playtech
Playtech is a casino software company that is known around the world for their gambling titles. Playtech would describe themselves as an omnichannel company. Their games are designed to work on pretty much any platform you could imagine. For example, not only will their games run well on your smartphone and PC, but they will also work on your Smart TV.
NetEnt
Among casino players, NetEnt is regarded as one of the best casino software developers in the business. As a company, they are simply massive. They buy up a large number of other companies so their library of games is simply huge. Another appealing thing about their titles is the fact that they have a large number of licenses. For example, if you are a fan of the band Guns n Roses, there is a slots game based around the band. Or if you are an action film fan, how about a game based around the hit "Planet of the Apes" movie?
Betsoft
Betsoft is a casino software company that was a relatively early adopter of HTML5 code. HTML5 code allows you to code a game once, and then it will work on pretty much any platform. This is great news for players who like to play games on multiple devices. There are no worries about compatibility issues with this developer; all of your games will run smoothly, no matter what platform you choose.
Yggdrasil Gaming
Yggdrasil Gaming is a casino software company that has introduced a whole lot of interesting new mechanics through their games. They have been developing games since 2013 and this has given them a lot of time to think about what their players want and how to improve their titles. For example, they have something known as the mission feature. This gameplay mechanic gives you specific tasks to complete when you are playing any of their games. This adds a whole new dimension to their games, as you not only need to think about how to win, but you also need to win while completing the mission.