Terms and Conditions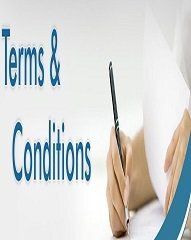 Here at Online Casino Pirate, we cannot accept any users who are under the age of 18. This is due to local gambling laws and regulations. If you are under the age of 18, you should leave the site immediately and only return when you are of the right age to gamble and look at gambling-related content.
We also cannot be held reliable for any losses or damages that you might experience as a result of using our website. The information provided here should not be taken as legal advice.
We do all that we can to make sure our content is totally up-to-date, but this isn't always possible. In some instances, we might provide information that is no longer valid. We cannot be held responsible for anything that might happen as a result of taking out-of-date advice. If you see anything on our site that is out-of-date, please let us know.
We can't be held responsible for any third-party software or links that are present on this website. Follow any links to external sites at your own risk. We do not provide any lawful advice and it is up to you to know what the laws are in your local jurisdiction.